In contrast to other investment firms that are primarily financially oriented, the principals of Concourse Capital are business executives with complimentary backgrounds including financial, operational and strategic experience. We feel this gives us a unique perspective and ability to work effectively with management teams for private firms. For any situation, we work to assemble the appropriate team that brings the greatest value to the company.
Austin Garrison
Austin has two decades of operational and investment experience. Prior to Concourse, Austin was with Triton Pacific Capital Partners–a Los Angeles-based private equity group. He has operating experience as Executive Vice President of Foodconnex, a firm delivering supply chain solutions to the food and consumer goods industry. He was also a Managing Director at CBRE, a global leader in real estate services where he was a manager in the investment group and assisted the Chairman on strategy and acquisitions. Additionally, he has been a manager with line operational responsibility at ConocoPhilips and the Larwin Company.
Austin has a BS in Engineering from Colorado State University and an MBA from the Haas School at the University of California at Berkeley. Austin is a Chartered Financial Analyst and is a frequent speaker at private equity events.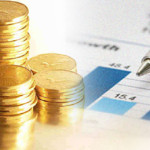 Charles Sena
Charlie is a seasoned management executive, with twenty-six years' broad-based experience in business, government and the non-profit sector. Previously, he was a municipal finance investment banker and wealth manager with Bear, Stearns & Co. Inc., the Merrill Lynch Private Client Group and The First Boston Corporation. During such time, he completed billion in bond financings and provided a variety of asset management, lending and estate planning services to high net worth families, businesses and non-profit organizations.
He has been active for fifteen years in California and national politics, serving in a management role in support of a number of prominent officeholders and candidates.
Charlie has raised several million dollars as volunteer or team manager for a variety of non-profit organizations. He has served as Member, Advisory Board of the Governor's Mentoring Partnership, and is a former President of the Columbia Business School Club of Southern California.
Charlie completed his MBA (Finance) from Columbia University , and received a B.A. (Political Economy) from Williams College.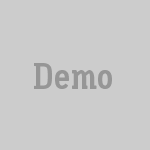 Advisors:
Concourse partners with executives that are able to add value to individual investments. These executives have included:
Richard Whitney
Rich is an advisor NEA focusing on healthcare investments and currently serves as Chairman and CEO of Radiology Partners, a company he co-founded with NEA. He is the founder and Managing Member of Whitney Capital LLC, a private equity investment firm focused primarily on healthcare services and products.
Previously, Rich served as Executive Chairman of Specialty Labs where he led the turnaround and successful sale of the company. Rich has also served as Chief Financial Officer of DaVita, Inc where he was a lead executive in the company's financial and operating turnaround which created over billion of equity value for investors and led the acquisition by DaVita of Healthcare Partners.
Rich earned a Master's of Business Administration from Harvard Business School and a BS in Business Administration from Pennsylvania State University.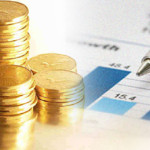 Ian Heller
Ian is VP, Marketing and eBuseinss for White Cap Supply. Ian provides Concourse with a unique perspective including operational management, marketing and sales.
Prior to Concourse, Ian was VP, Marketing for Corporate Express–a multi-billion dollar B2B office products firm–where he built a new marketing function and led the development of the company's first marketing database. Prior to this, Ian was Sr. VP, Marketing and Merchandising for Newark Electronics where he built a new marketing department and managed the merchandising group. Additionally, he was Executive VP, E-Commerce, GE Capital Rail Services. Prior to this, Ian was Marketing VP, Grainger Industrial Supply where he ran marketing communications, field and event marketing, catalog development and operations for this billion division of W.W. Grainger, Inc.
Ian has an MBA from the Kellogg School of Management, Northwestern University, and a BA in History from Roosevelt University.